| SCOTLAND |
I'll be starting my little travelogues after school starts—but to get you started
– Holiday Vacations search with Keyword "CRAFT"
– Checkout the itinerary
– Dianne's number 1-800-826-2266, Holiday Vacations: Keyword "Craft"
Dianne's Heeland Coews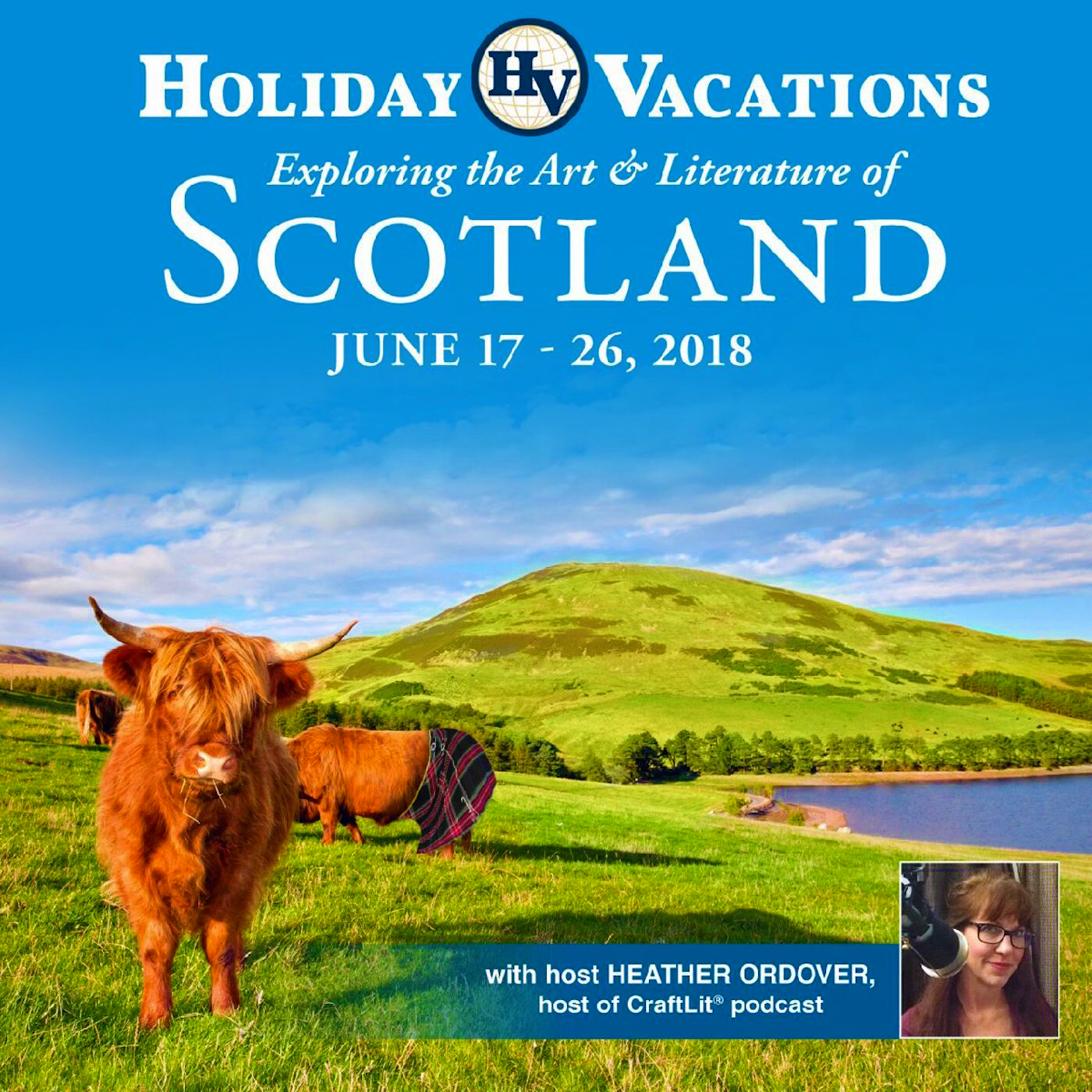 | CRAFTY CHAT |
This week, Craftiness comes from our Episode Sponsor, Katie at EmbodyArt and EmbodyFocus, the "Internal Decluttering" system that focuses your day. Go get your "How to Build Your Bliss Day" worksheet right now! (Or, you know…whenever you have time because God knows we're all super busy. Just know the link is here for you when you're ready.) More on our sponsor, here;
If you feel pulled in a million directions—

in life, on your desk, on your to-do list, in your head—

and you don't know where to turn first.

If you've got a zillion great ideas but you're already overwhelmed…

you need EmbodyFocus —

"Internal Decluttering" for Entrepreneurs

or — how to let go of what's holding you back.
EmbodyFocus is your simple, powerful, daily, "internal decluttering" system. Creator Katie Geddes is proud to invite you into this business- and life-changing process. Go to EmbodyFocus.com to discover more.
| BOOKTALK starts at 26:32 |
In case you wanted to see and hear the "Suivez-moi" (from the Italian Opera)
Ken's chapter was 22 – when Edmond was at the bar Leghorn (actually, in the Via del' Oglio, Livorno, Province of Livorno, Italy.

— Here's the text:

Prison had made Edmond prudent, and he was desirous of running no risk whatever. But in vain did he rack his imagination; fertile as it was, he could not devise any plan for reaching the island without companionship.
Dantes was tossed about on these doubts and wishes, when the patron, who had great confidence in him, and was very desirous of retaining him in his service, took him by the arm one evening and led him to a tavern on the Via del' Oglio, where the leading smugglers of Leghorn used to congregate and discuss affairs connected with their trade. Already Dantes had visited this maritime Bourse two or three times, and seeing all these hardy free-traders, who supplied the whole coast for nearly two hundred leagues in extent, he had asked himself what power might not that man attain who should give the impulse of his will to all these contrary and diverging minds. This time it was a great matter that was under discussion, connected with a vessel laden with Turkey carpets, stuffs of the Levant, and cashmeres. It was necessary to find some neutral ground on which an exchange could be made, and then to try and land these goods on the coast of France. If the venture was successful the profit would be enormous, there would be a gain of fifty or sixty piastres each for the crew.
Let's Communicate!
Sign up for the (infrequent) Email/newsletter list here.
Get the most recent email here (though it won't have your name on it).
Ways to subscribe to CraftLit: your weekly annotated audiobook podcast:
Click here to subscribe via iTunes
Click here to subscribe via RSS
You can also subscribe via Stitcher
Or subscribe through the app (see below)
Plus here's the pdf on how to get the audio you want.
| FEEDBACK |
You can ask your questions, make comments, and let us know what you do when you listen to CraftLit! Let your voice be heard.
| OUR PREMIUM BOOK |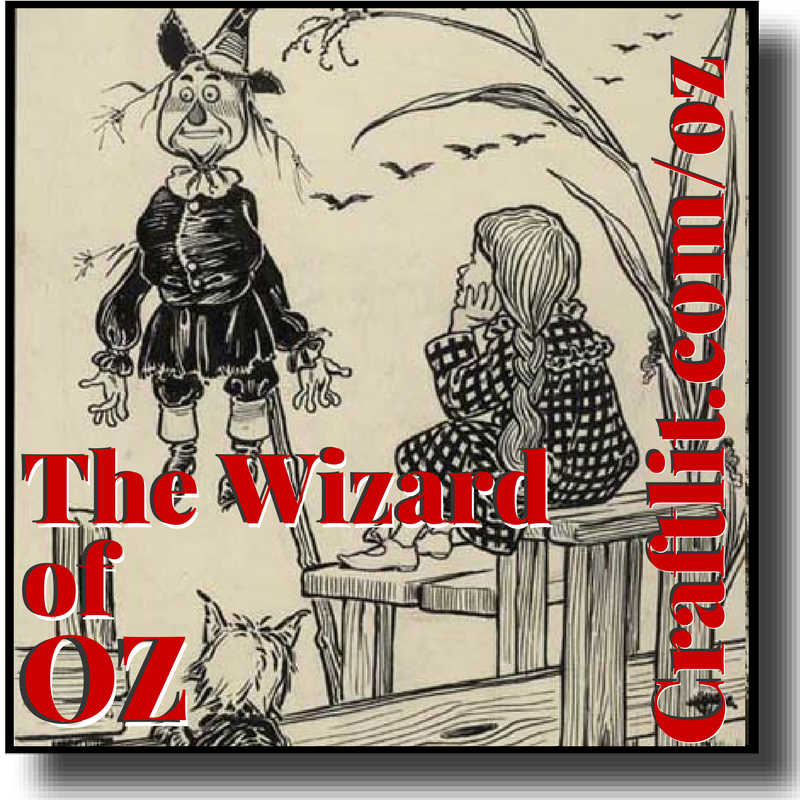 Sign into your membership account in the sidebar at CraftLit.com or here.
If you aren't a premium listener yet and want downloading-only audio, you can sign up for a premium  downloading-only audio membership hosted right here on CraftLit.com (i.e., not on the app, not streaming premium audio, not Patreon-hosted premium audio)
Want a button?