Part 2, Chapters 7–8 of Gulliver's Travels.
Fun stuff:
Christine's Tin of Tans blogpost, (you'll be receiving this pattern on the iPhone/Droid app or if you are a Subscribing Supporter (see upper right sidebar for how to subscribe).
Forgot to tell you, A Playful Day did a very sweet profile of me–there are a LOT more very cool women over there. I'm awed to be in their company. The Neil Gaiman video link for you. Kickstarter Campaign: Mapuche Documentary The Coded Stories project and the digital archives of knitting historian Richard Rutt's collection (thank you to Knitter's Reviewfor getting the word out about those awesome bits!).
I'm now officially teaching my Sock Heels classes at Knitgrrl's Ning site in two mini and one full course (more affordable and more customizeable)!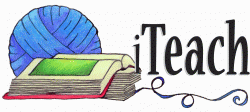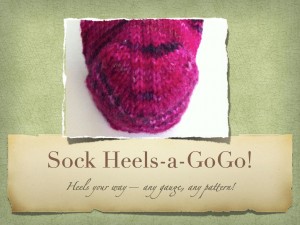 • Full Sock Heels Class • 

• Toe-up Heels ONLY Mini-Class • 

•  Top-down Heels ONLY Mini-Class • 

Come and have fun with me!
* * *
I will never, ever give or sell your email information to anyone.
* * *
AGAIN Forgot to announce June incentive—will do next week or dye trying (har har)
And remember, if you subscribe you will get links to Cheddar, Wensleydale patterns AND new exclusive audio every week! This week, chapters 19–20 of Cool for Cats and glad you're liking Chaucer. More to come as soon as I get Defarge Two finalized and out out out!
Defarge Two—What (else) Would Madame Defarge Knit?—this time in color!—is in pre-orders!
* * *
Ehren, master of Gulliver and Richard II. Serously! Check it out!
grab the code
Book talk begins at 15:40 and you can listen here