Charlotte Brontë's Jane Eyre, Chapter 5.
NOTE: If the CraftLit iTunes feed ever goes down, head over to the Libsyn site. Not pretty, but always functional!
* * *
Sandy support for:
You can also donate to the Red Cross via iTunes.
A link to the instructional DVD I appear on, Agents of Karma, my Common Core blog post with book give-away, and The Children's Blizzard
 and Mary Jane's book Holiday Boutique Knitting.

Learn more at PennyWise Consulting's Two Minute Tech Tips about Digital Credibility and Phishing after Hurricane Sandy.
Here's a link to a picture of a Holland Pocket. Go figure You can hear me talk about heroines on A Good Story is Hard to Find. Happy Holiday Sanity!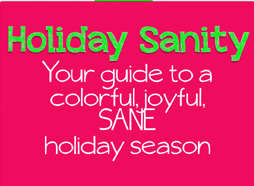 a picture of the November Incentive (donate during November 2012 and be put into a drawing for the book—donations can be one-time or a subscription).

(which, of course, is for knitters, but some of you are, so…)
Or
* * *
And remember, if you 
subscribe
 you are not only eligible for the drawings, you will also receive 
Cheddar, Wensleydale, Holly Golightly, and Hexaflexagon patterns
 AND new exclusive audio every week! 
Cool for Cats
 is now complete and 
Wuthering Heights
 is really heating up! Chaucer will be back in November.
A new and improved Subscriber interface is coming this month. I think we'll all be happier. More on that once the files are uploaded and available.
* * *
Don't forget to sign up for the new CraftLit mailing list over in the sidebar. It gives me the change to get announcements out to you (like what to do if the feed breaks).
* * *
Defarge Two—What (else) Would Madame Defarge Knit? —this time in color!—is in pre-orders!
* * *
Elizabeth Klett rocks Jane Eyre for us!
grab the code
276's book talk audio begins at 30 min or so.