Charlotte Brontë's Jane Eyre, chapters 37 & 38.
Our reader, Elizabeth Klett has rocked Jane Eyre for us!
If the CraftLit iTunes feed ever goes down, please head over to the Libsyn site.
New Download-Only Subscription option explained.
Book Discussion:
Heather is hosting an hour-long online, face-to-face book group where we can chat about the end of Jane Eyre!
Where: Google Hangout, May 26, 2013 9:30pm EDT
How: Learn more at craftlit.com
Bonus: You'll get a copy of the new Enhanced Jane Eyre eBook as part of your attendance fee!
Literary Links of interest:
The BBC recreated the Netherfield Ball for the 500th anniversary of Pride and Prejudice (YouTube video).
The next book is… Age of Innocence by Edith Warton, narrated by Brenda Dayne.
The next subscriber book is… Bleak House by Charles Dickens, narrated by Mil Nicholson.
Our Sponsors:
More Heather: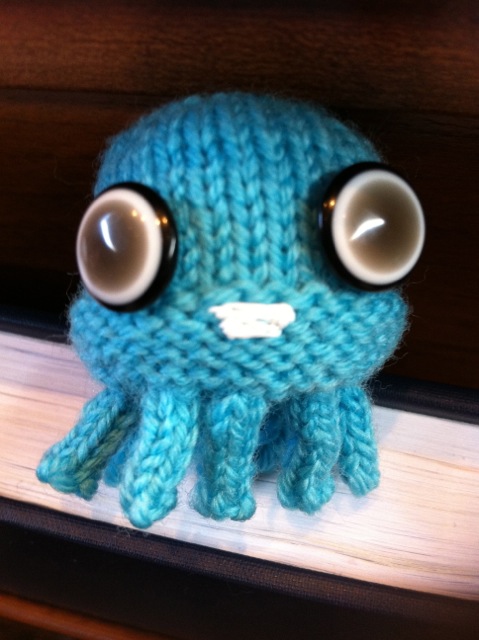 Crafty News:
Our Age of Innocence narrator, Brenda Dayneis on a mini US Tour right now:
Andi Smith, Designer of What Would Madame Defarge Knit?'s Jane Fairfax's Tippet, What (Else) Would Madame Defarge Knit?'s The Jumble Sale Kimono for the Widow Mayhew's Daughter, technical editor extraordinaire, is now also a Cooperative Press Author, with her new book Big Foot Knits which is available for preorders. If that weren't enough, she's host of our second Else KAL for the Jumble Sale Kimono. You can keep up with all our KALs by subscribing to the newsletter!
Cooperative Presswas very busy this week! These titles are now in pre-order:
and Issue 3 of Knit Edge Magazine is now available. Subscription and back issue information here.
Gwen Bortner's class is How to Teach It! Use this link for a 50% discount!
The second volume of the What Would Madame Defarge Knit?® series, What (else) Would Madame Defarge Knit?, is now available! The print edition is now available, pre-ordered copies shipped last week. Please order your copy today! You can also join the mailing list to receive news about upcoming books in this series. Preview the patterns on the website or at Ravelry.
General Newsy Bits:
grab the code
Book talk starts at 17:20 you can listen to it here.