Today The Woman in White, Walter Hartright's narrative, the story continued, sections v–vii.
This week, I don't sleep.
But then, neither did Penny.
Does misery love company?
Yes.
Yes it does.
Too tired to be bummed about missing Sock Summit. Sleepless at home is better than sleepless in an hotel.
ish.
The new shop is up and growing, new sock heel books are in the Rav store (if you find errors or issues, please email. If you purchase via Ravelry, then I can zap you an update as soon as it's posted). September 10th event is growing. More as I know it.
I am nearly done with my handspun in-the-round-all-the-way-up-cuff-steeked-sweater, have started a baby surprise jacket for my little niece (who I will see this coming weekend!), have cast-on for the final bit of the Around the World book series (a sweater), found a nifty little paper doll pattern from a ZenTangle page, Moleskine Do Not Disturb signs (you have to sign up) and a Moleskine App(!),
 a link to Switch by Chip and Dan Heath, and a new affiliate program (we'll be retroactively moving the site over to them).

Making sense of our chapters: Italian Secret Societies, Pits and Stalls in Opera Houses—see the rim around the Stall seats (in the US we call them Orchestra seats). I think that must have been what Pesca climbed up on so he could see. Fosco would have been in a box. Stall seats back in the day:

You can just barely see the rim around the pit seats: 
See the rim at the back of the stall seats? 
And, from the episode before, the gloriousness that would have been the London's Great Exhibition—and the reason for so many "foreigners" in town.

---
July Incentive! Donate between now and July 31st and you will be put into the drawing for your own copy of the new Chop Bard book, Devouring Shakespeare; Five Simple Tools, personally autographed for you by Mr. Ehren Ziegler!

Don't forget your copy of WWMDfK?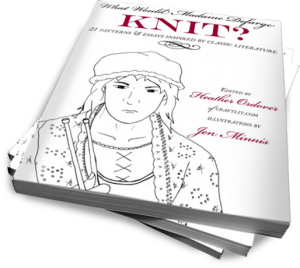 Shop Indie Bookstores Book talk begins at 20 min.