Today Woman in White, Third Epoch, Walter Hartright's eleventh section–with a guest appearance from Missus Catherick! Doofus del Fuego Lives this week on the app, next week on the show! I show up and sign books in Vienna, VA, July 23rd, 2011.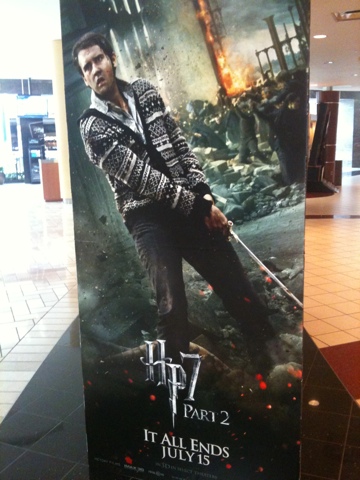 Neville Lives! As does his Sweater!
---
     Fish hats are cool, working on my skirt, Tristan socks STILL nearly done, WWMDfK? pix now up on Rav, Facebook and the website (finally!), swatching for a sweater design DONE.   Nifty FiberFiction KAL for you (that's the Rav link, here's the main page) and the Fraser Valley Kitting Guild's yarn crawl on September 24th.
---
Knitting Goodness from Me for You!
 How to Knit Socks (top down) Free via Ravelry: download now
 How to Knit Socks (toe-up) Free via Ravelry: download now
 How to Knit a Dutch Heel–any yarn, any pattern 

---
July Incentive! Donate between now and July 31st and you will be put into the drawing for your own copy of the new Chop Bard book, Devouring Shakespeare; Five Simple Tools, personally autographed for you by Mr. Ehren Ziegler!
Don't forget your copy of WWMDfK?
 Book talk begins 18:50.