Let me know if you can see this video version at CraftLit.com's sidebar poll.
This set of shownotes, such as they are, cover episodes 189–191—all of A Christmas Carol.
189: Smokin' Bishop!
190: A Present? For me!
191: Have a Dickens of a Christmas!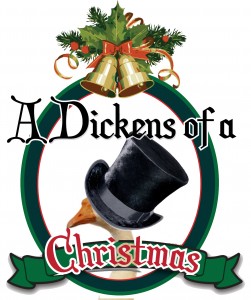 Here is the compendium of useful links. In these episodes I point you towards the CraftLit episodes that cover A Tale of Two Cities, and two other books:
I also spoke of the various file formats you can use to listen to these episodes–please let me know in the sidebar if you are able to watch these versions.
Viewing options
A Christmas Carol—in prose, being a ghost story of Christmas by Charles Dickens Staves 1-2
Read by Glen Halstrom for Librivox 
Don't forget to checkout the Dickens Blog Hop and if you are so inclined, please celebrate with me the soon-to-be-released CraftLit app for the Droid!