143–Is It Over Yet?
What a DAY!
Brutal coming back from a nice weekend, but this was a little nutty, even by my standards. Here I sit, laptop in front of me, candle and matches next to me. Kinda a Laura Ingalls Wilder sorta night.
Regardless, I was able to sketch a little on the trip. Here's some Newport Beach for you.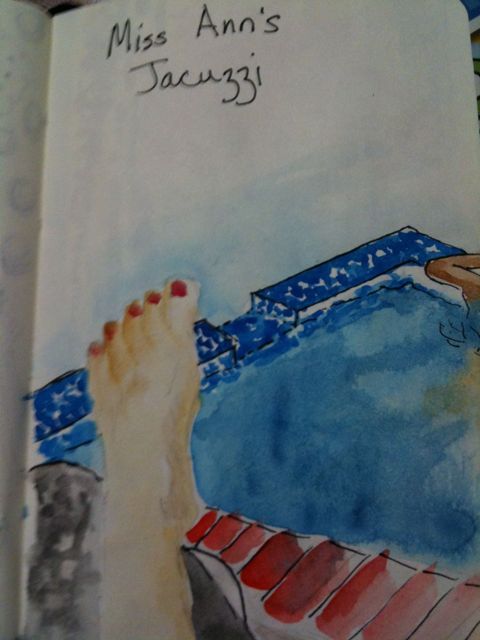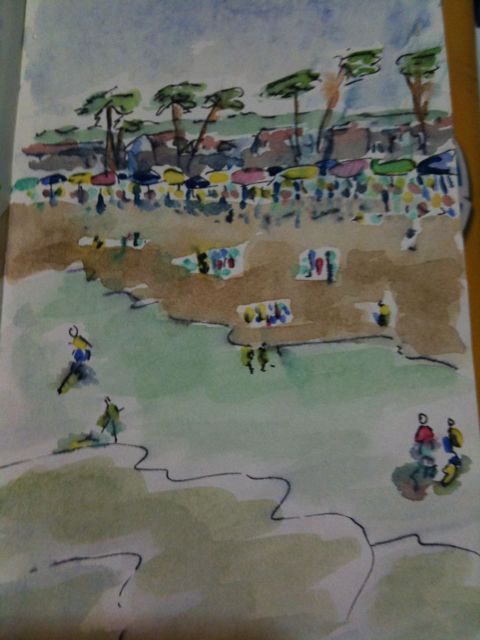 AND
We also got a copy of the VERY LOVELY Amy S. Foster's new novel "When Autumn Leaves" (clever, sure, but what else do you expect from a CraftLit listener?!). I read the back and am already hooked. You will be too! Go buy! Support CraftLit folks!
Blackout kinda blew my mojo…but I think it's okay now. Lotsa wind, some rain, some really good lightning. We thought the monsoons were over, but the hurricane in Baja helped us out. Very nice. Lovely weather.
SEPTEMBER INCENTIVE! Cool For You!!!
Fabricate!
AND Joi Lynn's bookmark and stitch marker set AND a Mission Falls Kit!
What could be more exciting?!
Books I mentioned–Big Book of Things to Draw, Emberly's Drawing Book of Animals, Visual Journaling, Art for Kids Cartooning.
Don't forget the 2009 SCARLET LETTER CHALLENGE! There are only five chapters left! We need your entries! Join the fray! I know you people now. You're mad creative, yo! Send 'em in.
And, of course, checkout the Holiday Travel link above and sign up to be in the loop. It's a lotta bang for your buck (Dianne only picks the good stuff) so even if it seems like a stretch right now, you're going to kick yourself when you win the lottery…after the trip is full.
Seriously!