Welcome to CraftLit!
classics without pain
Work With Your Hands.
Read With Your Ears.
Since 2006 CraftLit has provided thousands of listeners with dozens of annotated audiobooks
Recent Episodes

This week--Chapters 6-7! Okay, and you're not really strangers but y'all sure are kind! Some fun with You Tube and Dante Julie's socks (whoo hoo!) and 1400 A.D. knit pic More Organic info from Dawn (worth a look-see)! Seventh Generation and Land Stewardship Project Janet's pomo fun
Get on the Mailing List!
It's the best way to stay in the know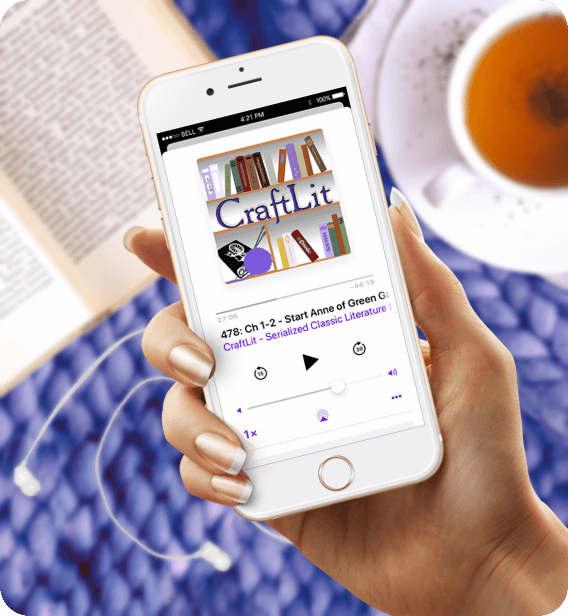 Never Miss a Show Again!
Subscribe & Listen

Sign up to get the latest, greatest news and
episodes of the CraftLit Podcast!