A Christmas Carol, by Charles Dickens—Stave the Fourth, Stave the Fifth
Music used in this Audiobook with Benefits compiled from
"Carol of the Bells" from Community Audio Internet Archive
Holiday Brass Ensemble, Nemesis, 12 Days of Christmas, and The First Noel all from the YouTube Music Library
Subscribe at iTunes–> New? Find out how to get all the audiobooks-with-benefits–> Dickens of a Christmas Blog Hop (from 2010, but still excellent recipe links!)
---
From the text:
…and Bob served it out with beaming looks, while the chestnuts on the fire sputtered and crackled noisily. Then Bob proposed: "A Merry Christmas to us all, my dears. God bless us!" Which all the family re-echoed.
"God bless us every one!" said Tiny Tim, the last of all.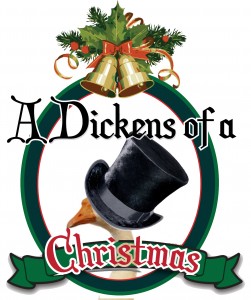 In the 2010 holiday season a group of us hosted a Dickens of a Christmas blog hop:
There are recipes for the traditional foods Dickens wrote of in A Christmas Carol, or recipes that would have been found in Victorian England around the holidays. There were giveaways (sorry, finished), themed knitting patterns and quite possibly hats! There may have been smoking bishop and suet cooked in organs. And there was certainly much making of merry.
We hope you enjoy this as much as we know we did! And we hope that you have a DICKENS OF A CHRISTMAS!